About Nonno'sAuthentic Italian Cuisine
Welcome to Nonno's Ristorante! We're proud to offer a wide array of authentic Italian dishes and desserts made from the finest ingredients available. Our boutique wine list features selections from local area wineries including Wines and Robert Renzoni. Visit us for dinner, wine and ambiance. Buon Appetito!
Nonno's Ristorante received the Certificate of Recognition, in honor of providing outstanding service, food and hospitality, by the California State Assembly, as well as a glowing review from The Valley Business Journal.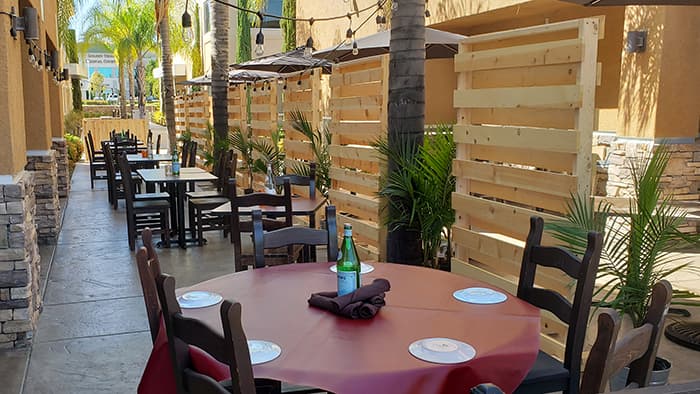 Wednesday Date Night
Every Wednesday is date night at Nonno's Ristorante from 4 to 9pm. Enjoy two entrées, a bottle of wine, & a dessert for $59.99.
Gift Certificates
There is no better gift that a Nonno's Ristorante gift certificate. Surprise your loved ones with the gift of great food.


Happy Hour
Join us Tuesday through Saturday (12 - 6pm) for $3 off drinks and $2 off appetizers.
Tuesday all day Happy Hour!
Vino Thursday
50% off of most of our bottles of wine!
Nonno's is located between Murrieta Hot Springs Rd and Medical Center Dr and Sparkman Ct. Book your table and come see us!
Holiday Closures
Closed on Christmas Day, New Year's day, Thanksgiving, and Easter. All other Holidays hours maybe different so please call for special hours.
Send us a message
40711 Murrieta Hot Springs Rd. Murrieta, CA 92563